Athens Megaron Concert Hall IVO POGORELICH and Chopin. September 30, 2021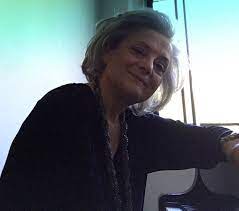 Writes the pianist Effie Agrafioti
Translation of the original text
I have been watching for many years the impressive and so interesting interpretations of Chopin's works by this great musician. Each time I recognize points of quality maturity that I had not appreciated the previous time. Each of his steps is a new revelation. In recent years he has also been eloquent in his speech about his thoughts and views on Chopin.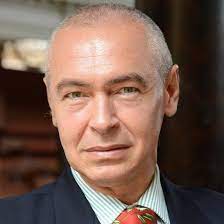 I met Ivo Pogorelich in Moscow when he was 16 and I was 19. This genius teenager was slowly finding answers to the question "what is the music for me". At the Concert Hall, the question of his youth was expressed as a mature answer: it is the search for Eternal Beauty.
At the Athens Megaron Concert Hall, he played the Sonata for piano no. 3 op.58, and Fantasie in F minor, Op. 49, Polonaise-fantaisie in A-flat major, op.61 and Barcarolle in F-sharp major, Op. 60.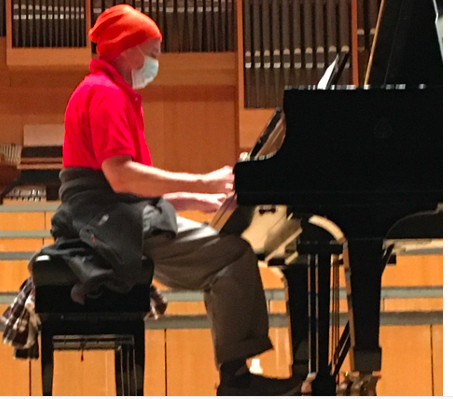 Sonata no 3 is the last of the composer's piano sonatas. She is completed in 1844 and dedicated to Countess Émilie de Perthuis, the work is considered to be one of Chopin's most difficult compositions, technically and musically.
The Fantaisie in F minor, Op. 49, is a single-movement work, composed in 1841. Ιt is known from Chopin's letters that he titled this composition "fantasy", in order to compose more freely and to release the romantic expression from the applicable rule. This Fantaisie is one of Chopin's longest pieces and is considered one of his greatest works.
Polonaise-fantaisie was dedicated to Mrs. A. Veyret, written and published in 1846.
Barcarolle is a work composed by Chopin between the autumn of 1845 and the summer of 1846, three years before his death. Her music is based on the rhythm and mood of romantic boating.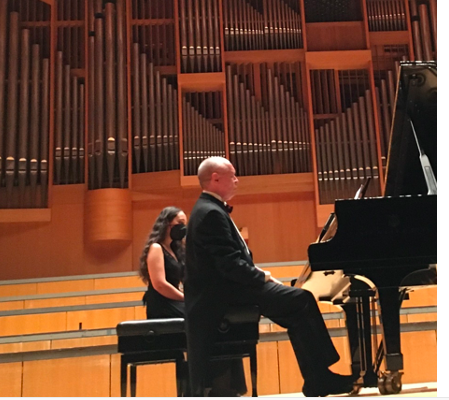 Chopin, (Maestro Pogorelich always said), is not just a romantic composer, he is a composer of all times, before and after his time. In the way he composed, he gave strength to other composers to dare.
I want to write about the Sonata thus describing the colors of the interpretations throughout the program. He proved it to us this time as well, in the interpretation of the third sonata that has been played many tens of times in the audience but yet he is constantly researching it.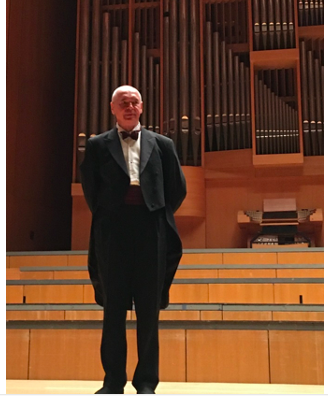 The third sonata (1844) was a masterpiece. Thin lines, tragic outbursts, evocative mixing of sounds. I think I can dare to write that we heard the Chopin / Pogorelich sonata. It was a theatrical monologue on stage, which took us with him, from the first to the last touch. He pointed out for the umpteenth time that in addition to the expressive melodic pattern, the romantic song, there are dozens of parameters to lead to a durable and universal interpretation. Pogorelich always interprets like Pogorelich. The two hands not only play the notes, but are supported by the soul, the mind, the heart of the musician, by the in-depth knowledge of what the current piano can give him, as a raw material. He painted the inner movements of the sounds, chose in some places minimal and in some other places many notes, to share colors and emotions, recited lyrics about sadness, joy, nature, anger, anticipation, loneliness. In many phrases, he made scenes of amazing intensity. He spoke with the sound unceasingly.
I will also symbolically refer to his amazing performance in Barcarolla op.60, without underestimating the other exquisite interpretations of the concert.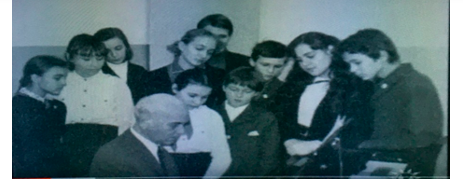 My role as a pianist leads me to write pages for this concert. But there is no reason for me to write more. I will applaud the emblematic soloist, who chose, for many reasons, to dedicate himself to Music, and he serves his choice with absolute devotion. It is something that honors all of us who deal with piano music. I hope the young audience learned a great lesson. The concert contained an encouragement and a message, useful to young people. I am glad because the number of young listeners in the concert hall was impressively large.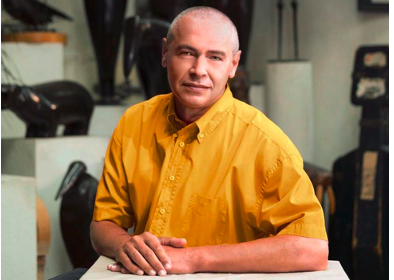 According to Pogorelich: "The essential interpretation does not come by itself. It is an achievement that requires a lot of time and depends on the interest that the musician will devote ". "In trying to get the best result, the rule is to listen and imagine." Very interesting parameter to approach the music, to communicate with it.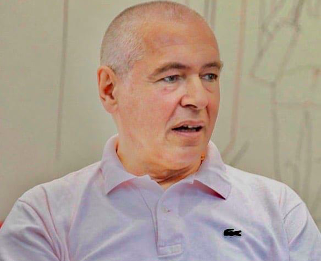 Thanks for Chopin at yesterday's concert, but I will also add Schubert, whom I heard in Milan a few days ago by Ivo Pogorelich. I will also remember the interpretations of the Rachmaninoff and Beethoven sonatas in his last (2019) record appearance.
I hope we have other opportunities to hear him in Athens soon.